N E W S R O O M
February 2015
Testimonial for WiBN a Program of your Better Business Bureau

January 2015
Nominated for the Better Business Eclipse Integrity Award.

April 2014
Jayne was appointed to Chairman of the Board for the Advertising Review Council (ARC), a joint program between the Better Business Bureau and AAF-Dayton. The Ad Review Council reviews locally run advertising to identify untruthful, misleading or deceptive practices.
Although most advertising is ethical, there are always a few people who don't play by the rules. Understandably, these abusers undermine advertising's credibility with consumers. The goal of this program is to restore public confidence in the truth and accuracy of advertising through education and voluntary self-regulation by advertisers.

March 2014
Jayne was selected to WiBN Top 25 Women to Watch.

Feb. 2014
Received AAF Dayton Hermes Bronze Award for InSight Branding and Billboard Campaign.

Feb. 2014
AAF-Dayton Presents Silver Medal Award
Jayne P. McDougall, Founding Partner of McDougall Marketing Communications received the American Advertising Federation Silver Medal Award. This Award recognizes men and women who have made outstanding contributions to advertising and who have been active in furthering the industry's standards, creative excellence and responsibility in areas of social concern.

Our 2012 New Year Message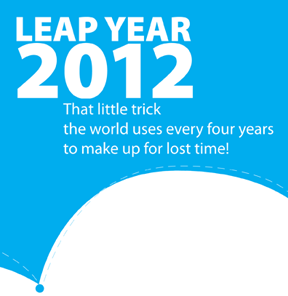 As you take time to determine your strategic marketing goals for 2012, consider McDougall Marketing Communications for innovative and creative visual ideas to assist you in achieving those goals.

We are committed to making each year successful for our clients.

Thank you for the opportunity to assist you. We appreciate your business and look forward to continuing our working relationship.

Jayne & Bill McDougall

Fall 2011
Marketing & Strategies
Now is the time to analyze your marketing efforts for 2011 and plan for 2012. Do you feel you achieved an adequate return on your dollar investment?  Marketing efforts must be supported by well thought-out strategies, timelines, development and execution.

A key strategy for effective marketing is to integrate it with all departments, especially sales and HR.   For example, marketing spends time and money creating marketing/sales materials, direct mail campaigns, ads and social media.  It is important to involve the sales team in the planning efforts to capture the compelling sales points of your product or service. The results will show more efficiency in the field and higher lead generation.
It's important for an organization to have a "strategic" relationship between marketing and sales. Let McDougall Marketing Communications provide strategic marketing consultation for the development of integrated marketing and sales support communications.  We are experienced in working with both marketing and sales teams to provide that "bridge" for an optimal return on investment!

Spring 2011
We have been busy this spring giving presentations on how to increase sales with effective branding. You must look at branding and brand management as a valuable corporate asset. This is important for small and large companies alike. What comes to mind when your customers hear your name? Is it a clear cut message or one of vagueness?
To be successful in this crowded market place, you must establish, integrate and differentiate your brand. Your brand needs to separate your company from your competition. Brand is how you communicate the essence of your company. Branding is not only visual... its what you feel with a very deliberate strategy that can create satisfied customers.
Give us a call today to discuss integrating your brand across various mediums and sales channels. Let us evaluate your current branding efforts and offer recommendations as you move forward into 2011.

Our 2011 New Year Message
Resolution \ rèzzә lóosh'n \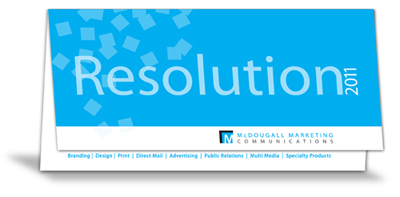 "A firm determination; a resolving to do something purposeful; a course of action determined or decided on."

As you determine your strategic course of action for 2011, consider McDougall Marketing Communications for innovative marketing and creative ideas to help you achieve your company goals.

We are committed to making each year successful for our clients. Thank you for the opportunity to assist you. We appreciate your business and look forward to continuing our working relationship.

We offer our sincere wishes for an amazing year of success and happiness!



June 2010
There has never been a better time in this calendar year to review your current marketing budgets and sales plan. The national business outlook finally looks very promising with upbeat consumer moods, increased national retail sales, home and auto purchases. Take advantage of this positive and growing sentiment!

McDougall Marketing Communications can assist your firm by reviewing your existing 2010 plans and assessing your strengths and weaknesses. Perhaps a sharper corporate image in the marketplace might be in order with the creation and production of new sales literature to compliment web and social media initiatives. Take a look at your sales channels; what is effective and what's not. Has your sales/product training taken a back seat recently? Although social media can be very effective, nothing takes the place of a personal conversation with an existing or prospective client.

Seize the moment and let McDougall Marketing Communications be your team partner in taking advantage of improving market conditions!


May 2010
McDougall Marketing Communications is an active member of the Greater Dayton Advertising Association. In May 2010 they held the Mercury Awards, an awards program honoring advertising professionals in sales and support professions.

We are proud to announce Jayne McDougall is a 2010 Mercury Award Honoree for Best Ad Agency Rep by the Greater Dayton Advertising Association.


December 2009
As McDougall Marketing Communications celebrates 25 years in business, the firm is rolling out a revised brand image and an updated web site. "We have been fortunate to have worked with great clients over the past 25 years," according to Jayne McDougall, Partner. "Some of these clients have been with us since about the time we started and we are very fortunate to have continued those relationships," continued Jayne. "As market challenges dictate new and innovative approaches to reach target audiences McDougall Marketing Communications will continue to offer creative and managed solutions to achieving client sales objectives." 

"The new look compliments our efforts to provide our clients with traditional marcom service lines and exciting social media opportunities."

The firm's current client portfolio includes healthcare, technology, fraternal organizations and government markets.